We're always accepting resumes!
To apply for a position send the following to mhel@montessoriwest.com:
Cover letter
Current resume
Two letters of recommendation written in the past year
Job Title: Kindergarten Teacher
Job Duties
Use professional Montessori teaching methodology to teach kindergarten level students.
Plan and design lessons, curriculum and coordinate classroom activities with school-wide activities.
Introduce children to numbers, math, language, science, music, cultural studies, and social studies.
Design activities to develop students' concentration, persistence and orderly work habits.
Stimulate students to become active participants in the learning process.
Observe and evaluate students' performance and potential and use the Montessori methods to measure students' development and achievement.
Use games, music, artwork and traditional Montessori materials and teaching technology to stimulate students' thought and creativity.
Correspond with the parents of the students and talk about the progress of the students.
Explain any questions that the parents may have regarding their children.
Requirements
Bachelor's degree in Education, Engineering/Science, Liberal Arts, or related field,
Montessori early childhood related courses, and
12 months teaching experience at a Montessori school.
Job Location
Montessori School of Fremont
155 Washington Blvd.
Fremont CA 94539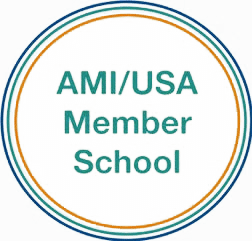 All of our campuses adhere to the most stringent Montessori standards and unite with the Association Montessori International.
All of our campuses adhere to the most stringent Montessori standards.

Good teachers and discipline in school. Having good experience with Ms. Dorella in particular.
So impressed with the vocabulary and social skills my 3 year old niece has learned since she started school. I was so confused when she told me about her favorite "sound." Turns out they introduce reading and writing by how letters sound and tracing their shapes. How cool is that? Keep up the good work!
My son is 3 years old and has been going here for the past year. He absolutely loves his teacher, I could not be happier with the learning practices and I have seen a huge improvement in my sons development. This school was definitely the right choice for our family.