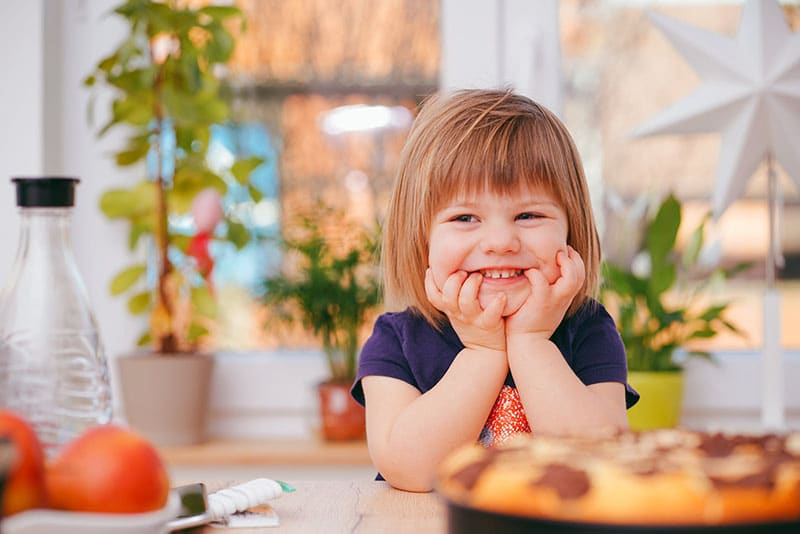 The kindergarten classroom is a world of firsts for many children. From new friends, to new routines and lessons, these young learners are growing fast and adapting to tremendous changes every day. Whether your child attended preschool in a Montessori program or a more standard program, they most likely have been given some tools to help make their transition to kindergarten easier. These tools involve practice in listening, identifying colors and some letters, or sharing with classmates.
Undoubtedly, your young learner has a number of skills that will help them navigate and succeed in their private kindergarten. In addition, there are things that you can do at home or over the summer as a parent to help your child prepare for their transition to kindergarten and encourage their love for learning.
Building Routines at Home
One surefire way of making sure your child is prepared for kindergarten is by providing them with the structure of routine at home. Routines and rituals help children feel secure, build healthy habits and develop life skills. A good routine is predictable and well-organized. In the Montessori kindergarten classroom, children can expect to have blocks of time each day in which they will work on different skills, like work time, lunch time, and circle time. As a parent, you can mirror these routines at home by creating daily schedules around meals and activities like reading or play.
Get Your Child Involved in the Process
According to child psychologists, involving your child in the process of getting ready for school can help them feel more prepared to make the jump from preschool to kindergarten. When you begin school shopping, take your child along and ask for their help choosing their materials for the new school year, picking what crayons, pencils and carrying cases they would like for school. Choosing their own backpack or school clothes can help them get excited about their first day in kindergarten.
Ask them Questions
The move to kindergarten is different from other grades because there are many new experiences in the kindergarten classroom. The unknown aspects of a new setting can make children feel anxious and uneasy. Another way to make sure your child feels ready is to have open conversations about moving from preschool to kindergarten. Enable your child to ask you questions and ask them questions in return.
Questions like, "What is one thing you learned today?" or "What part of kindergarten are you most excited about?" are great ways to open up the channel of communication between you and your young learner. Feeling comfortable asking questions inspires your child to come to you with concerns or worries they have about their big change.
Practice Makes Prepared
Summer break is a time for a breather for your child, a time to play and have fun. When your child is preparing to enter kindergarten, the summer before is also a great time to practice activities your child will be doing in the classroom, such as identifying letters or holding a pencil. Take some time out of your day to practice skills your child already possesses and add new ones to their toolbox. Engage them in activities that require them to use a pencil, crayon or marker correctly or use kid-friendly scissors. Play games that help your child recognize colors by name, like I-Spy. Help them identify parts of their body with songs like Head, Shoulders, Knees and Toes.
It is OK if your child hasn't mastered these skills by the time school starts, but practicing these skills can reduce anxiety for your child when transitioning into their new kindergarten classroom.
Introduce New Friends
Over the summer, parents can organize days for their child to play with children in the same grade or even the same class. Helping your child to branch out beyond kids they are familiar with from preschool is a simple way to promote healthy social skills in and out of the classroom. Plan play-dates that encourage children to work or play together, like craft projects or active games. Socializing with others their age can prepare your child to succeed in their Montessori classroom when working with a friend or in small groups on a team project.
Read Together
There are many things that reading with your child can teach them. Through storytime, children learn how to focus for long periods, listen attentively, and discuss elements they noticed in the book. Reading with children helps them prepare for kindergarten in other ways, too. When reading is a part of the preparation for kindergarten, parents can feel confident that their child knows how to interact with a book. Even if they are not ready to read it on their own, it is vital that upcoming kindergarteners will be able to hold a book and turn the pages.
While it is impossible to prepare entirely for any new event in life, by practicing school skills, following routines, having conversations and leaning into the preparation process, you can feel sure that your child is ready for a new adventure in kindergarten.
---
Mission Valley Montessori is more than basic child care. We plant the seeds for a lifetime of learning for toddlers, preschoolers, and kindergarteners. It is our aim to help your child reach their greatest potential. Visit our blog to learn more about our method, or contact us to schedule a school tour with Mission Valley Montessori in Fremont today.